Hope Thomas appointed as Student Trustee to Maine Maritime Academy's Board of Trustees
CASTINE – Maine Maritime Academy President, Dr. William J. Brennan, announced that Hope Thomas, a junior in the Vessel Operations and Technology program from Orrington, Maine, has been confirmed by the Maine Legislature as the college's 2021-2022 Student Trustee.
In her new role, Thomas will bring a student perspective to MMA's Board of Trustees and advise on matters such as student life, academic planning, and institutional strategy.
"If you told me three years ago that I would be representing students in such an important role, I'm not sure I would have believed you!" says Thomas. "But, when I first came to MMA I promised myself that I would take every opportunity to step outside of my comfort zone."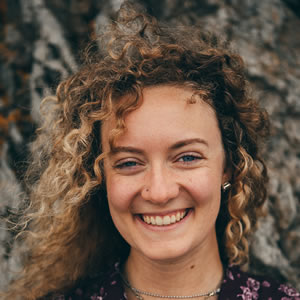 "I've never done anything like this before," she continues. "I believe it is my responsibility to give back to a school that has already given me so much." In addition to her role on the board, Thomas is deeply involved in the school community. She is an active member of the student Yacht Club and the Women on the Water club, both of which have helped her create life-long friendships and connections within the industry.
Outside of her extracurricular activities, Thomas is a Student Simulation Lab Assistant, helping her peers complete critical simulation activities as they prepare for careers at sea, and works behind the circulation desk at the college's library.
"Hope exemplifies the spirit of our institution," says President Brennan.  "She is, without a doubt, a true student leader who has inspired many through her participation and involvement with a number of activities on our campus."
Thomas was selected as a nominee for the year-long position from a pool of very qualified applicants. The final nomination decision was made by Governor Janet Mills. Following her nomination, Thomas testified before legislators in Augusta via Zoom and was subsequently confirmed.
In speaking of Hope's confirmation, Earle Cianchette, Chairman of the MMA Board of Trustees said, "I have no doubt that our board will benefit greatly from her energy, her insights, and her commitment to the MMA community."
The Board of Trustees of Maine Maritime Academy will hold their next quarterly meeting on April 30th, 2021. For more information, please visit our website.