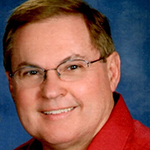 Ralph Staples '71
Major at MMA: Marine Engineering
Extracurricular involvement while at MMA: Delta Company Commander, Football, Striker, Assistant to the Athletic Director for Intramural Sports
Employer: Epsilon Systems Solutions, Inc., San Diego, CA
Where has your career taken you since graduation?
I spent 27 years in the U.S. Navy, retiring as a Captain. During those years I did tours aboard two destroyers, an amphibious assault ship, and an aircraft carrier. My career included 11 years at sea before transitioning to an Engineering Duty Officer following graduate school, where I earned an MS in Mechanical Engineering. Ultimately, my final Navy job was as the Supervisor of Shipbuilding, in Bath, Maine, where I was responsible for design, engineering, and ship construction contracts at General Dynamics/Bath Iron Works.
What is your current title and what are your responsibilities?
I am currently a Senior Vice President, responsible for company business development, after having served as the Vice President of Engineering and Fleet Support Programs.
What piece of advice would you give to a student going into your field?
Maximize your learning experiences at MMA and look toward pursuing an advanced degree in engineering or business administration.
How did the MMA experience prepare you for both your prior positions and your current career focus?
The discipline of the regimental lifestyle and rigor of an engineering degree allowed me to overcome multiple challenges throughout my career.
What are your goals for the future?
I am at the end of my career, and looking forward to retirement. As well as part-time work, giving back to my church and community, and providing learning experiences for students at the college level as an adjunct professor.