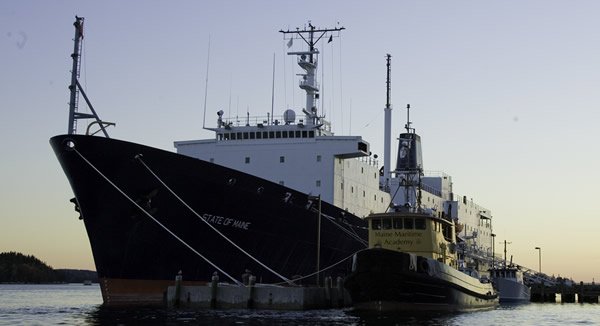 Port Information
| * Ports | Arrive Port | Depart Port |
| --- | --- | --- |
| Castine, Maine (Move aboard TSSOM) | April 24 | |
| Castine, Maine | | April 27 |
| Charleston, South Carolina | May 3 | May 6 |
| Port Everglades, Florida | May 12 | May 14 |
| Ponta Delgada, Azores, Portugal | May 25 | May 28 |
| Reykjavik, Iceland | June 5 | June 8 |
| Portland, Maine | June 19 | June 21 |
| Castine, Maine | June 21 | |
| Castine, Maine (Cruise ends) | June 24 | |
Email Tips
Email connectivity for the ship is provided via satellite connection. This connection is very expensive. In order to control the costs associated with providing email, the size of messages going through the gateway (inbound and outbound) is limited to 30k. Attachments cannot be accommodated. If an email is greater in size than 30k, it will bounce back to the sender and include instructions for sending again. Please be mindful of the number and size of messages you send while using the system.
Here are a few ways to make sure emails stay under the 30k limit:
Eliminate long signatures
Only quote (include) relevant parts of original emails in your reply
Do not send attachments
Email addresses for students and crew on the training cruise are formatted as firstname.lastname@tssom.mma.edu.